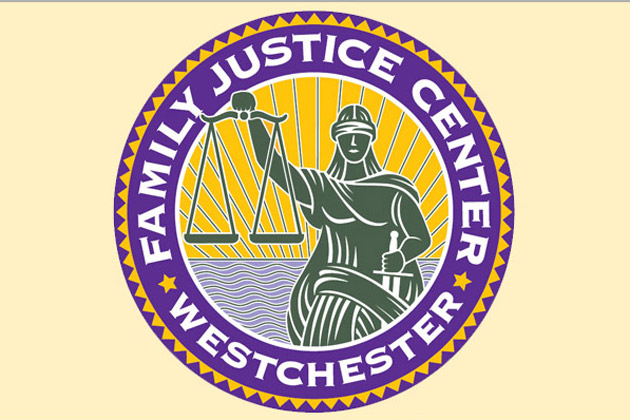 The Office for Women is a partner in the Westchester County Family Justice Center (FJC) Collaborative to provide services for individuals who are victims of domestic violence, dating violence, sexual assault, and stalking. The FJC is funded through a grant administered by the county Office for Women, with fourteen county agencies, not for profits and community partners.
The FJC offers a network of hope. It is a safe place where victims can go to talk with a counselor, get legal help such as obtaining an Order of Protection and child support, learn about making a safety plan, find out about domestic violence shelter services, access public assistance, spiritual support in addition to other services.
The FJC is located at the Westchester County Court Complex with free child care and Spanish speaking staff available.
Open Monday – Friday, 9 a.m. to 4:30 p.m.
Free and confidential
Free childcare for clients
Services available in Spanish and multi-language interpretation
Call for more information or to make an appointment


FJC Helpline
(914) 995-3100
Fax
(914) 995-3129

Mailing address:

Westchester County Family Justice Center
111 Dr. Martin Luther King Jr. Blvd.
White Plains, NY 10601
The Westchester Family Justice Center is made possible through a grant from the Office on Violence Against Women, U.S. Department of Justice, and is administered by the Westchester County Office for Women.
The Family Justice Center is a collaborative of the following partners:
Westchester County Office for Women, Westchester County District Attorney, Hope's Door, My Sisters' Place, Victims Assistance Services of WestCOP, Pace Women's Justice Center, Legal Services of the Hudson Valley, Empire Justice Center, Westchester County Department of Probation, Westchester County Department of Social Services, Westchester County Office for the Disabled, the YWCA of White Plains & Central Westchester, Harry & Jeanette Weinberg Center for Elder Abuse at the Hebrew Home at Riverdale, Westchester County Chiefs of Police Association and the Interfaith Caring Community of Greenburgh